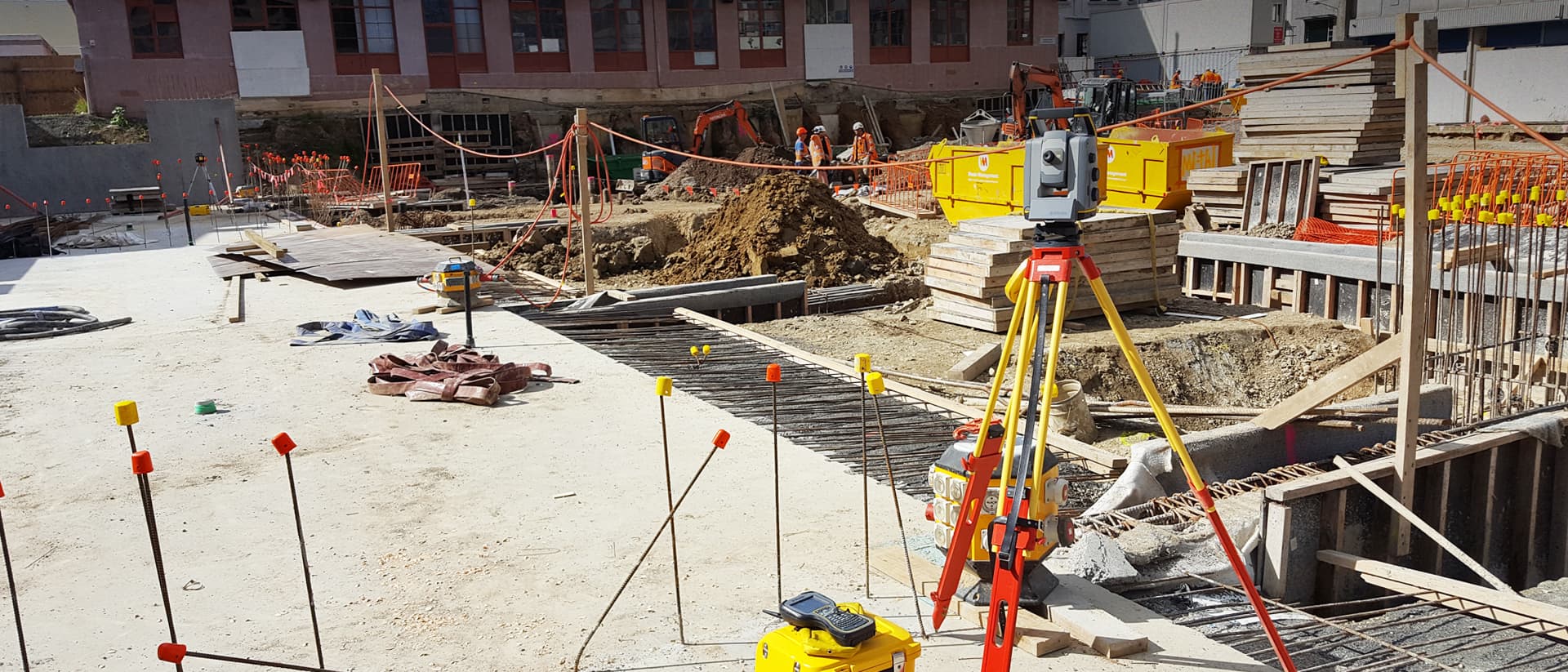 Our expertise contributed to the successful redevelopment of The University of Otago's Dental School.
Terramark provided Surveying and Construction Set-Out services for Leighs Cockram JV for the construction of the new six-storey University of Otago Dental School Building and the refit of the existing Walsh building.
Services included set-out for piling and the building's horizontal position, alongside control of its vertical alignment as the build height increased.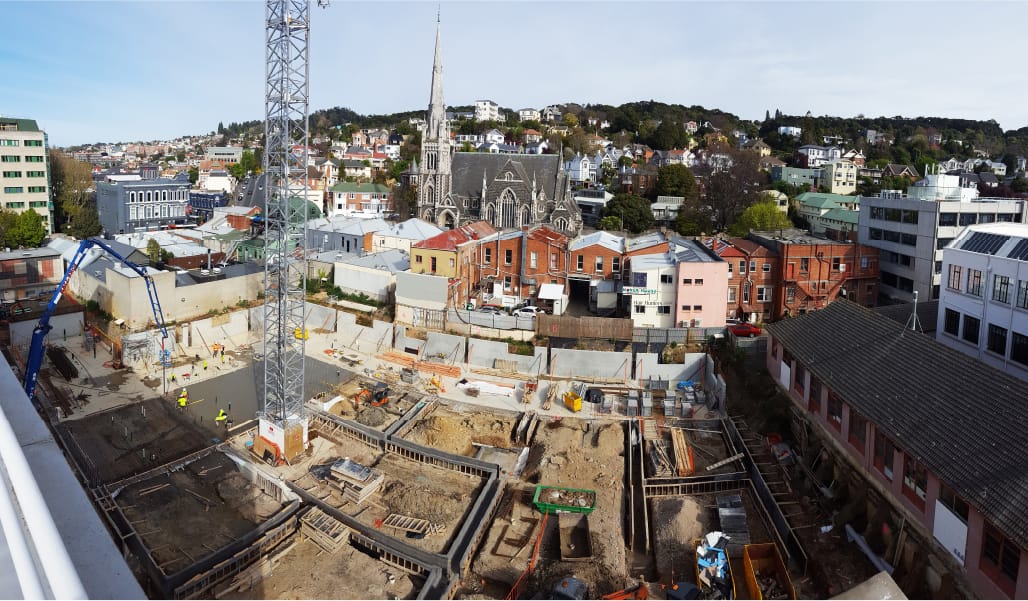 LOCATION
Great King Street, Dunedin
TYPE
Commercial Development
SERVICES
Surveying
Boundary Redefinition Survey
Building Setout and Certification Surveys
Construction Set-Out